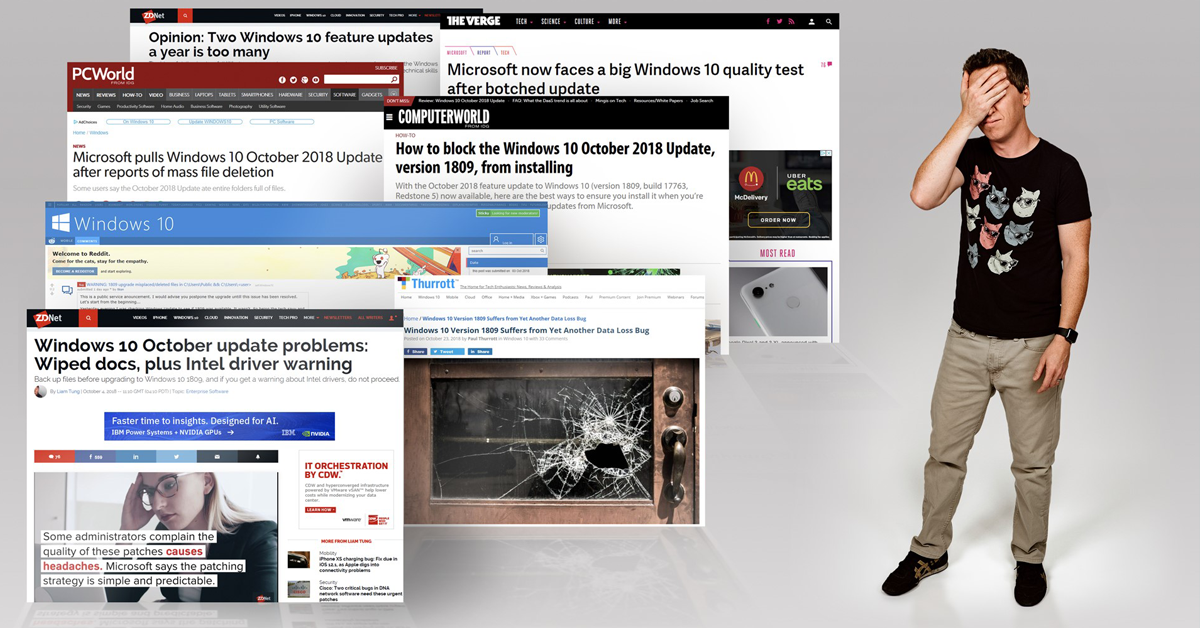 We've covered it throughout the year and we're continuing to cover Windows 10, specifically the major releases, because they continue to be a headache for IT. Microsoft's latest fiasco, Windows 10, is making us think we may need to take matters into our own hands as these twice-yearly upgrades don't seem to be getting any smoother.
Companies migrating to Windows 10 have had to develop new strategies for managing Windows Updates compared to previous Windows versions. After watching my team help hundreds of organizations through their Windows 10 Update headaches, I pulled everyone together to share the tips we've learned along the way to help you save hours of troubleshooting.
In our latest webcast, How to Reduce the Windows 10 Disruption, we not only share stories from the field and solutions we've found, but also discuss what went wrong with the October 2018 Creators Update and explore the usability of unified endpoint management toolsets from major software companies like VMware, Citrix, and Microsoft.
Check out the on-demand webcast and Q&A to hear our perspective on what went wrong with Windows 10 version 1809 and how to survive the next major update.